Use the calendar below to sign up for time in the Computer Lab. Scroll to the bottom right corner of the calendar and click on the "+Google Calendar" button. Your WCPSS Google Apps account is already set up. To sign in for the first time, use your wcpss email as your user id, and use your 6 digit employee number as your password. It will immediately prompt you to change the password. If you forget your password, it has to be re-set it through the help desk by Mrs. Falcone.

Next, select the date and time on the calendar. Type in your name where it says "What." Click "Edit" to change the time, and when finished editing, click "Create Event." Make sure you are posting to the correct calendar - "Green ES Computer Lab Sign-Up" in the pull-down menu. Please don't forget to delete your posting if you decide to cancel. Please be kind and don't monopolize the same time/day slot for more than a few weeks at a time!


Computer Lab Schedule

Powered by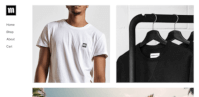 Create your own unique website with customizable templates.